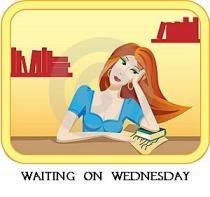 "Waiting On" Wednesday is a weekly event, hosted by Jill at Breaking the Spine, that spotlights upcoming releases that we're eagerly anticipating.
Go here!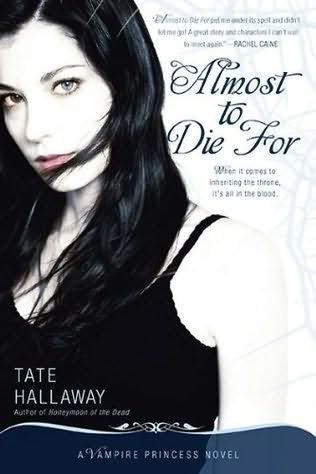 Almost to Die For
(Vampire Princess of St. Paul, Book 1)
by Tate Hallaway
256 Pages
Published by NAL Trade
Release Date August 3, 2010
On her sixteenth birthday, Anastasija Parker's present winds up being the shock of a lifetime. When her mom referred to her absentee dad as a deadbeat it was actually half true -- he's a vampire. And a king, no less. A king who wants his daughter to assume her rightful position at his side. But, thanks to Ana's mother, the blood of a witch also runs through her veins....

Too bad vampires and witches are mortal enemies.

With her parents gearing up for an all out brawl over her destiny, Ana's about ready to scream. But things get even crazier when a male witch and a brooding bad boy vampire start vying for her affection. Then the barely leashed tension between the vampires and the witches starts to boil over, and Ana has to figure out once and for all if she wants to become heir to her dad's throne. And deciding your eternal destiny is a pretty big deal for a girl who just wants to get through high school.

I've heard of this author and her Garnet Lacey series - which have been given good ratings by those that I have asked. As you guys know, I am loving some vampires and have for quite some time (well over a decade). So, I'm definitely looking forward to this one. That, and it sounds slightly like another book I've read and adored. I think that's more fun -- to read similar books and see the different directions that authors can take it!