The day is finally here ... it's time to read Gideon's story! Today is the official release day of the sixth book in Gena Showalter's Lords of the Underworld series,
The Darkest Lie
.
In part of my celebration, I have posted a promotional post on Gena's other books, as well as posting my very first giveaway! For your chance to win either a copy of this book or two others in the Lords of the Underworld series, click
HERE
to be redirected to the post. Contest ends midnight EST on July 10th, so enter now! Good luck!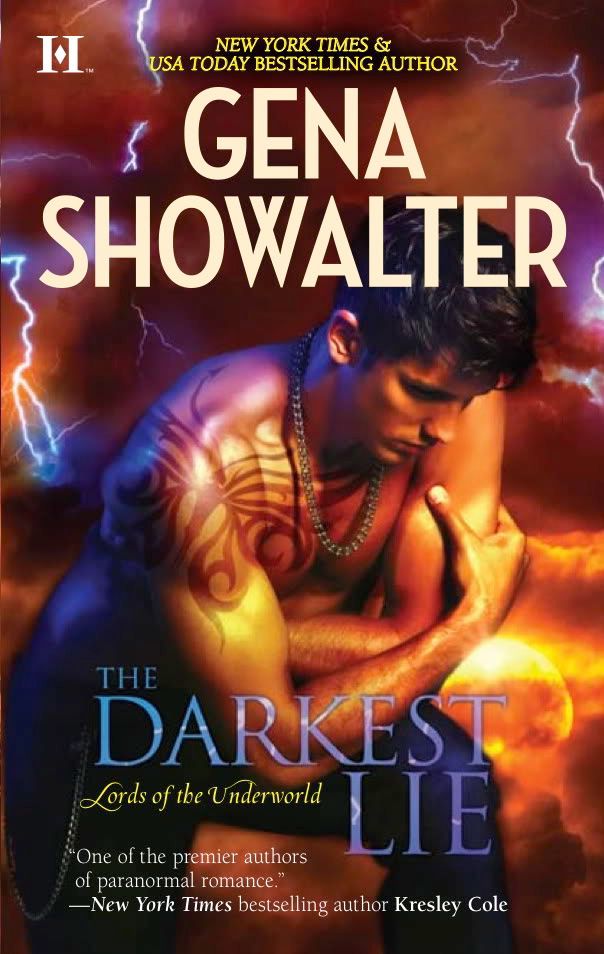 In this riveting new installment of New York Times bestselling author Gena Showalter's Lords of the Underworld series, Gideon, keeper of the Demon of Lies, fights to uncover the truth….

Forced to his knees in agony whenever he speaks the truth, Gideon can recognize any lie—until he captures Scarlet, a demon-possessed immortal who claims to be his long-lost wife. He doesn't remember the beautiful female, much less wedding — or bedding — her. But he wants to . . . almost as much as he wants her.

But Scarlet is keeper of Nightmares, too dangerous to roam free, and a future with her could mean ultimate ruin. Especially as Gideon's enemies draw closer . . . and the truth threatens to destroy all he's come to love . . .

Can't wait for my contest to end to read this book? Follow one of the links to purchase your copy! But still enter my contest to win another one of the books!! ;)