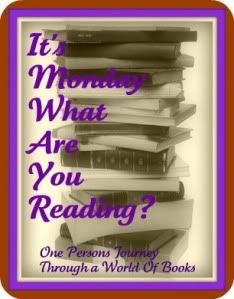 It's Monday! What are you reading?
is a weekly event - hosted by the wonderful Sheila - to share what we are reading this week, as well as what we read the previous week. Feel free to share in on the fun, or just click on the link to see what others are reading!
How's my reading going?
I finished
Blood Promise
and started
Poison Study
, but didn't get too far. Not much free time to do much last week and probably the same for this week. This is always a busy time for me!
What did I finish last week?
Blood Promise
, by Richelle Mead - It's finished and I am getting more addicted to this series! YA is definitely one of those series I don't regret starting.
What do I plan on reading this week?
Spirit Bound
, by Richelle Mead - I don't have much free time this week, but I do want to finish this and maybe one of my early reviews as well.
How is YOUR reading going?