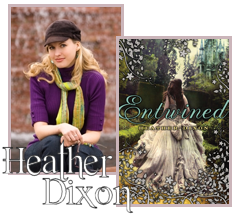 Heather Dixon grew up in a large family with four brothers and six sisters. She is a storyboard artist as well as a writer, and lives in Salt Lake City, Utah. The Viennese waltz is her dance of choice. She is the author of the novel Entwined.
Entwined comes out in two weeks, and so far my life is the same pretty much.

I still work in a cracker factory. I close the tops of the cracker boxes. It can sometimes be hard, so I hope you all think of me the next time you open a cracker box.

Sometimes, though, when I'm on my 3-minute-and-30-second break, I climb to the factory roof to watch the sunset through the smoke.

And then I think about what will happen in two weeks, when Entwined is released. Will life be different? Will my supervisor give me an extra 3-minute break, because I'll be an author then? I like to think he will.

Sometimes I even see a rainbow.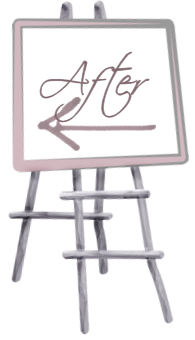 Well, my book has been released now and wow what a change!

My supervisor at the cracker factory wouldn't give me more break time, so I quit!

I was very mature and graceful about it.

I was also tired of living in a tiny cardboard box…so I got a really BIG cardboard box!

I know! Glam, right?

Life is pretty cushy now. I hired a whole bunch of servants and I order them around all day and they tie my shoes and stuff.

Everything is pretty awesome…

Except when I open cracker boxes! Aaaargh! The quality has totally gone downhill since I quit that job!!

Those are the days when I look out the window, and wonder what it would be like to work for the cracker factory again.

Sometimes I even see a rainbow.
Reviews of

Entwined
The Bookish Type
Bewitched Bookworms