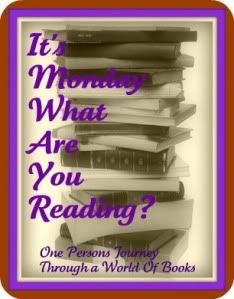 It's Monday! What are you reading?
is a weekly event - hosted by the wonderful Sheila - to share what we are reading this week, as well as what we read the previous week. Feel free to share in on the fun, or just click on the link to see what others are reading!
What's Going On With Me??
I forgot how much painting houses exhausted me - especially when you have to take texture off of ceilings before you even begin to paint! I've started feeling muscles I forgot that I had!
As far as reading goes, I got through all of the books that I said I would read last week. That includes three re-reads and three new books I've been dying to read. Reviews coming soon!!

What Did I Finish Last Week??
What's In The Plans This Week??
All three of these books are being reviewed for a publication, so they're going to top priority. I might read more this week, but I have to make sure I focus on these first!!
* All books part of re-read for a better and more accurate review.