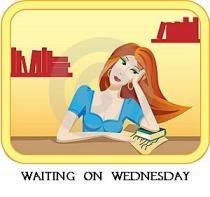 "Waiting On" Wednesday is a weekly event, hosted by Jill at Breaking the Spine, that spotlights upcoming releases that we're eagerly anticipating.
Shadow Hills
by Anastasia Hopcus
400 Pages
Published by Egmont USA
Release Date is July 13, 2010
His love captivated her... his secrets might kill her.

Since her sister's mysterious death, Persephone "Phe" Archer has been plagued by a series of disturbing dreams. Determined to find out what happened to her sister, Phe enrolls at Devenish Prep in Shadow Hills, Massachusetts—the subject of her sister's final diary entry.

After stepping on campus, Phe immediately realizes that there's something different about this place—an unexplained epidemic that decimated the town in the 1700s, an ancient and creepy cemetery, and gorgeous boy Zach—and somehow she's connected to it all.

But the more questions she asks and the deeper she digs, the more entangled Phe becomes in the haunting past of Shadow Hills. Finding what links her to this town…might cost her her life.

I've been trying to deny my excitement about this book coming out for quite some time, but I find that I squirm more in my seat each day that passes and it gets closer to July 13th. The first thing that attracted me to this book wasn't even the book at all - it was Anastasia's picture on another book blog that caught my attention - she has the red hair that I've always wanted. Unfortunately, I look better with darker reds that fade entirely too fast in my hair. But, back to the book. The synopsis has two of my favorite things in it, "mysterious death" and "creepy cemetery" -- immediately I was sold. Then, those bloggers that were lucky enough to get an ARC (so jealous!) started giving
Shadow Hills
wonderful reviews, and that's only added to my impatience! July 13th can't get here fast enough!